One of the important measurements astronomers make is the brightness of stars. Originally this was done by
eye
. When astronomers started using photographic plates, special devices were used to measure the brightness of stars. Today, computers combined with powerful software are used to measure the brightness of stars, called
photometry
on CCD images.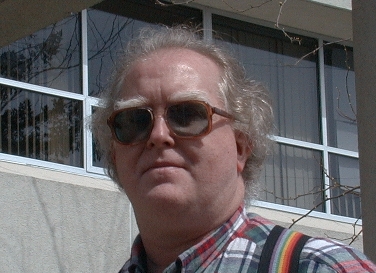 Dr. Peter B. Stetson, of the National Research Council, was recently elected a Fellow of the
Royal Society of Canada
, the Academy of Arts, Humanities and Sciences of Canada, partly for his photometry software call DAOPHOT. DAOPHOT was developed especially to do photometry on stars which are very close together or even overlapping. Since it's initial release in 1985, DAOPHOT has been used by thousands of astronomers to measure countless billions of stars on millions of CCD images. A
Google search
for DAOPHOT returns over 78,000 hits. Dr. Stetson's paper describing the DAOPHOT software is the most highly cited paper in astronomy for 1987 with over 2,100 citations.
Dr. Stetson himself has applied it to the study of the ages of stars and to the determination of the age of the universe from its expansion rate. On all these topics he is considered a leading authority.